We have Evolved, to Transform You!
We believe that one size doesn't fit all and with each wave of simplification we have our 3 distinct identities.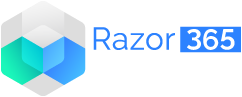 Contract Lifecycle Management Software
A complete, effective, and truly paperless Contract Lifecycle Management software for end-to-end contract processes. All contractual milestones are streamlined with this multi-AI platform.
Take me to the website


Enterprise Legal Management Platform
An advanced platform for enterprise legal management comprising of solutions for legal operations that includes matter and case management, legal spend and e-billing, corporate compliance, document management, IP portfolio management.
Take me to the website


Law Practice Management Platform
An intelligent, advanced, and comprehensive law firm management suite for future-ready and agile law firms. It helps streamline workflows, manage clients, and build collaboration by easy access to documents from the cloud.
Take me to the website